"Let's take a selfie!" to "Snapchat me that…"
Oh, how the game has changed.
"Put that on the snap.":

What is Snapchat?
If you didn't know, now you know. You know? :
How to use Snapchat.
Here is an easy and visual way to learn how to use Snapchat.
SNAPCHATTING A VIDEO VS PHOTO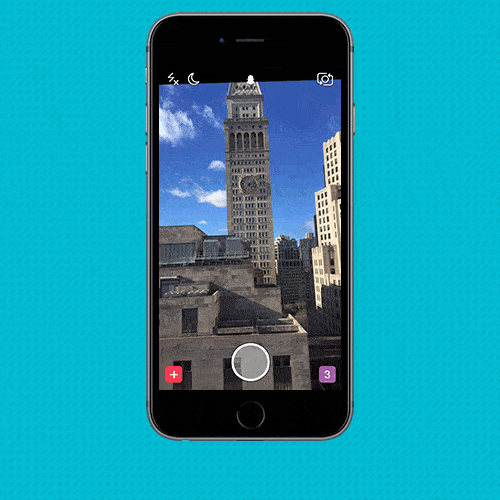 HOW TO ADD FILTERS AND DOUBLE FILTERS ON SNAPCHAT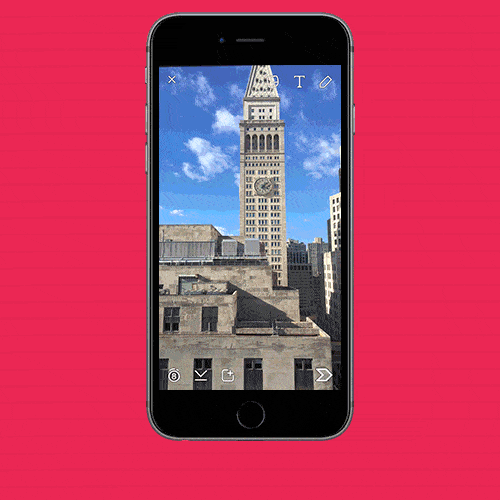 HOW TO USE SNAPCHAT VIDEO FILTERS
HOW TO SAVE A PHOTO OR VIDEO
(Gary, 2015)
Snap's History Timeline

:

April 2011: Evan Spiegel, now co-founder and CEO of Snapchat, proposes Snapchat in a product design class in Sanford.

September 2011: Snapchat officially launches.

October 2012: Snapchat hits 10M active users.

October 2013: Snapchat launches stories. Gary Vaynerchuk, an entrepreneur, investor,           author, public speaker, and internet personality, disses the story update at                                Le Web 2013.

November 2013: Mark Zuckerburg, co-founder, chairman and CEO of Facebook, tries to buy   Snapchat for $3B. Spiegel denies the offer.

July 2014: Snapchat introduces geo filters to show off your current location.

August 2014: 40% of 18 year-olds in the US use Snapchat daily.

October 2015: Snapchat test an early version of ads.

January 2015: Snapchat launches Discover, their monetization and brand partnerships product.

May 2015: Snapchat reaches 100M daily users. Users are sending 400M snaps/day.

September 2015: Snapchat introduces lenses, a new way to take selfies, causing Google trends' to spike. There are 4 billion daily video views on Snapchat.

December 2015: 36% of Americans aged 18-29 have a Snapchat account. This makes Snapchat the fastest growing social networks for millennials. 

January 2016:

The White House joins Snapchat. Snapchat now has 7 billion views each day, rivaling Facebook.
(Gary, 2016)
Learn the vocabulary of a daily snapchatter:
Snap-terminology
Snapchatters: Snapchat users
Snaps: Photos or videos taken via Snapchat (you can send a snap to a snapchatter, but it can only be viewed by the recipient for one to 10 seconds before it disappears forever)
Snapback: A reply to a snap
Story: A snap you can broadcast to followers (recipients can view it an unlimited amount of times in 24 hours, and you can also post multiple snaps to your story in one day to create a narrative of sorts)
Scores: The total number of snaps you have sent and received (appears next to your name in friends' contact lists and vice versa)
Chat: A feature that lets you privately/directly message friends
Here: A feature that lets you start a live video chat within a direct message
(Casey, 2015)
Brands on the Snap?
Just, in case you didn't know, the brands you love are currently being interactive on Snapchat too.
Let's check out how Calvin Klein used Snapchat to reach their goal: to increase engagement.
#CKMeforME Self Exploration Lab
To increase engagement on social media networks: Snapchat and Tumblr, and to connect better with the millennial generation, Calvin Klein used celebrities to produce selfies and videos in a room called the 'Self Exploration Lab.'. With more than 200 pieces of content and shared through various social channels, Calvin Klein was able to reach 15% engagement on Snapchat, 140,000 content views, and 16.5m impressions on Twitter.
(Tina, 2015)
If you don't have a Snapchat yet, go check out on the fun you're missing.
Here is an infographic I created:
Thanks for reading!
---
Sources:
Casey, N. (2015, December 26) What's the point of Snapchat and how does it work? Retrieved from http://www.pocket-lint.com/news/131313-what-s-the-point-of-snapchat-and-how-does-it-work
Gary, V. (2016, January 28) The Snap Generation: A Guide to Snapchat's History. Retrieved from http://www.garyvaynerchuk.com/the-snap-generation-a-guide-to-snapchats-history/
Tina, H. (2015, November 18) Top 5 Snapchat Campaigns by Innovative Brands. Retrieved from http://keyhole.co/blog/top-5-snapchat-campaigns-by-innovative-brands/